I've got a little story to tell you, so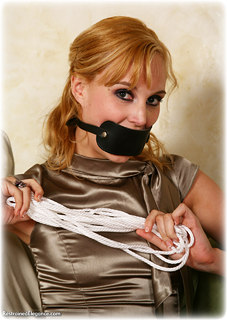 why not come in and make yourself at home?
I'm sure you can find something interesting here!
Although as of Jan. 2013 I am no longer an owner at Nautilus Cove Condo and have no current connection with AUM (American Utility Management) this blog site might be of interest to you if you have AUM as your utility billing firm. I have found them to be cheats and frauds and so have a lot of other people.
Keep in mind that there is a message board all about AUM. You can read what others say and you can add your own comments to the site. Go to: http://aumsucks.freeforums.net/
------------------------------------------------------------------
The best summary I've come across to describe AUM is:
"This is not a business, it's a group of criminals. They don't even bother trying to hide it."
--------------------------------------------------------------------------------------
Some Info from a blog reader:
Are you suspicious of the high bills and outrageous late fee's? I began to research the AUM bills. I have uncovered that AUM is performing shady business practices such as payment date changes and over charging tenants with respect to the actual cost of Water & Sewer!
I am currently filling a CLASS ACTION LAWSUIT against AUM and need your support!
Please email me at

aum@ferreirafilms.com

to get a letter to sign and support this case!
------------------------------------------------------------------
Minor Update:
This blog is widely read, unlike many of my 200 or so blogs this company generates a LOT of traffic for me, 16 look ins just today.
I have recently noted that YELP has no ratings other than the min. 1 star out of 5, on any of the reviews, everyone trashes this firm.
On the other hand the Chicago BBB keeps their rating at A+. AUM is a dues paying member of the Better Coverup Bureau. I have complained to them before on this unrealistic rating and supplied information on the actions (covered below) of the City of Panama City Beach and how they dealt with this morally corrupt and evil firm, but of course the BBB ignored my information on this governmenatl action.
The BBB now provides the texts and replies of consumers on their site, so if you go and look at Yelp and the BBB you will see exactly what you have to deal with.
I also note that AUM looks in frequently on my blog site, twice last week, (
208.96.245.186 — American Utility Management Lombard, Il)
so they know exactly what I say about them. ie: they are simply theives and they can sue me anytime they want for saying it, but be assured that if your complex uses AUM you are being totally screwed by them.
NOTE: Take a look at a message board about this firm, read what is there, add your comments or start another thread. http://aumsucks.freeforums.net/ and also via
http://aumsucks.freeforums.net/board/1/general-board
Have some issues with AUM? Here is a list of Email contacts, give them a try:
mmiller@aum-inc.com
,
malpo@aum-inc.com,
dwitte@aum-inc.com,
dcarpenter@aum-inc.com,
dkapsis@aum-inc.com,
jpeterson@aum-inc.com,
msmurzynski@aum-inc.com,
info@aum-inc.com,
customerservice@aum-inc.com
THE FACES OF EVIL:


Michael Miller
Chief Executive Officer
Mr. Miller joined AUM in 2000 as an Executive Vice President and was named President in 2001. Before joining AUM, Michael worked in property management and was Vice President, Asset Management for AMLI Residential Properties, a Chicago-based REIT.
Michael oversaw the expansion of AUM from a small regional utility conservation company, focused on resident billing and utility submetering services, to a national energy management services provider offering invoice processing and energy procurement services.

In addition to his responsibilities as President of AUM, Michael serves on the Board of Directors of the National Multi Housing Council (NMHC), a participating member of the Data Taxonomy Group funded by the MacArthur Foundation, and has held similar positions with industry groups such as the Chicagoland Apartment Association.
Bob Malpasuto
Chief Financial Officer
Mr. Malpasuto joined AUM in July, 2000 as Executive Vice President of Finance and Technology. Before this he spent five years at AMLI Residential Properties as Chief Information Officer. Prior to joining AMLI, Bob spent four years at Starwood Lodging as Director of Financial Development.
With his financial and technological expertise, Bob has helped AUM develop the multifamily industry's leading platform for resident billing and utility management services. By employing a robust and infinitely scalable Oracle-based system, AUM is the only provider in the industry housing all of these services on the same platform.
In addition to overseeing systems development at AUM, Bob helped create our highly sophisticated
Invoice Processing Service
, which today processes more than 50,000 invoices a month while eliminating late fees and capturing consumption and cost data to a degree and detail that is unmatched in the multifamily industry.
Dave Carpenter
Chief Strategic Officer
Mr. Carpenter is the product development executive responsible for the creation and enhancement of strategic processes, systems, interfaces and reports of all AUM Products and Services. He is our resident expert in bill payment, system interfaces and data exchange, submetering, web and custom reporting, vacant cost recovery and utility invoice data capture and analysis.
Dave came to AUM in 2002 from Higgins Development, where he provided civil engineering services for residential and commercial properties. He began at our engineering department, where he handled meter installation, repairs, billing and customer support. In this role, he developed the multi-housing industry's first meter diagnostic report. In 2005, Dave initiated invoice pay processing services for AUM that build, test and implement interfaces, controls procedures, work flows, staffing, and metrics.
Dimitris Kapsis
Executive Vice President and Chief Energy Officer
Before joining AUM in 2008,Mr. Kapsis worked in the property Management industry and served as Director, Energy management for Archstone, a Denver-based property ownership and management firm.
Dimitris has helped AUM grow into a national energy management services provider that offers energy management planning, facilities audits and energy procurement services.
Dimitris is also active in the Association of Energy Engineers (AEE) and the American Society of Heating, Refrigerating and Air-Conditioning (ASHRE). He also holds several professional certifications, including Certified Energy Manager (CEM®) and Certified Energy Procurement Professional (CEP®).
Joe Stackhouse
President and Chief Operating Officer
Joe oversees all daily operations regarding Resident Services, Invoice Processing, new client implementation, customer service, and all of their surrounding supporting services.
Joe's background includes over 20 years of managing the end-to-end customer experience, and includes expertise in call center operations, service delivery, customer management systems, sales and full P&L management. Prior to joining AUM, he was a Senior Vice President, Customer Operations at Charter Communications. In this position, he was responsible for the customer experience of over 5 million residential and commercial voice, video and data customers, generating over $6 billion in annual revenue. Other previous roles included Senior Vice President at Comcast Corporation, and Senior Vice President at AT&T Broadband.
Pat Bosi
Executive Vice President, People and Performance
Ms. Bosi joined AUM in July, 2010, after eighteen years with American General Insurance Company. Her foundation in Human Resources enabled Pat to run the operations of AGIC, including claim and policy administration, the call-center and client management teams.
Pat brings her experience in building and leading successful, goal oriented teams while overseeing budgets and resources to AUM, bridging necessary leadership skills with a drive to achieve operating efficiencies and bottom line results.
Pat is certified as a Professional in Human Resources (PHR) and has Six Sigma Green Belt certification. She is a strong change manager, committed to mentor and develop staff to reach their full potential.
Jeffrey Peterson
Executive Vice President-General Counsel
Peterson began his career with AUM in the Engineering Department where he applied his expertise in Civil Engineering to submetering. With the assistance of our paralegals, Jeff compiled an extensive index of regulations dealing with all types of utility billing.
Jeff was an active member of the National Submetering and Utility Allocation Association (NSUAA). Today he is the President of the Utility Conservation Coalition (UCC), a group of utility industry leaders whose sole focus is lobbying and legislation review.
Jeff supervises or processes all regulatory matters for AUM, from property start-up review to governmental agency investigations. He holds regular dialogues with agencies such as NCUC, TCEQ, California DMS, as well as various state consumer protection departments.
Patrick Ahern
Executive Vice President, Finance
Mr. Ahern oversees the daily financial operations for AUM. In addition, Pat helps our clients with AUM Invoice Processing services—establishing program guidelines and optimizing their financial processes using AUM's suite of financial reporting tools.
Pat has been with AUM since 2008 and has more than fifteen years of extensive corporate finance experience. Prior to joining AUM, he worked at Accenture, a global management consulting, technology and outsourcing company. At Accenture he led the financial forecasting and reporting for Accenture's Global Marketing and Communications organization with focus on cost containment and process improvement.
==============================
Don't forget to go via direct link to:
http://stoneharborsucks.blogspot.com/
and get more details on both AUM and Concord Management Ltd.
Just FYI

here is what the BBB (http://www.bbb.org/) says about them: "

130 complaints closed with BBB in last 3 years | 44 closed in last 12 months".

AUM has been a member of the BBB since 2006. That means they pay the BBB 'dues' to be a member.
The BBB has an outstanding record of covering up for crappy firms as long as they pay the BBB dues.
So go ahead and put in a BBB complaint but don't expect anything to actually come of it. By the way, 128 of those complaints were about 'billing', that is to say people complained to the BBB about getting screwed by AUM and they still have their

A+

BBB rating.
==========================================================
CONTACT AUM AT:

info@aum-inc.com

, or

customerservice@aum-inc.com
7/21/14
What others think of AUM
The Site YELP has extensive reviews of AUM they are all negative, take a few minutes and read about them below or just go to the site and see them yourself.
Reviews at:
www.yelp.com/biz/american-utility-management-los-angeles
Read more:
http://aumsucks.freeforums.net/thread/4/yelps-reviews-say-aum?page=1&scrollTo=25#ixzz38ATlrh6J
HERE IS AN UPDATE FROM 2014 ON YELP COMMENTS
Thomas P. Escondido, CA 7/7/2014


There are not appropriate words for how much I am bothered by this company. They charge an exorbitant amount to pay online or over the phone ($7.50---more than any company I've ever gotten service from). Their customer service people are rude and unfriendly. If you want to go to an office to pay the bill, you can't. I mean---your entire purpose in existence is to help people pay their utility bills, why do you have to make it so burdensome and complicated and expensive? Their website is also pathetic and doesn't provide much detail at all.

I will tell you one thing they are efficient at---closing your account---even before I had a chance to pay the bill on the date that it's due.

I, for one, will not ever rent from another place that does business with these people in the future. There is a reason why NOBODY has anything good to say about them. Why they are still in business is beyond me.

Cathy B. 4/3/2014

Run far away from any apartment complex that is using their service.It's a total scam!!! 7.5 dollars to be able to pay online??!!

When I asked their customer service why they said it was the maintenance fee to be able to keep their website up... Really??? Why in hell should I have to pay for that?
Worst company ever.

Johnny E. San Luis Obispo, CA 6/14/2014

rip off. Charges $4 fee for precessing payment. Really thinking of moving to a new apartment because of this.. Not to mention my apartment complex never gave me a written notice about changes in my contract..

Patrice L. Los Angeles, CA 3/23/2014

terrible, absolutely terrible. Just like everyone saids here. ridiculous on the service fee.

what's the point we are using the internet here on the website that you can do shit.

Paying with credit card, it's $7.50 fee. who does that? To set up direct debit, requires to send paper form. it's just ridiculous. who has all this time figure going through all this shit just to pay your utility bill.

no company should do business with AUM. it is bunch of assholes.

Ross H. San Francisco, CA 2/13/2014

This company is a complete scam. In addition to a $7.50 "processing fee" on EVERY bill, they charge EVERY resident a postage fee for their bill as part of an "admin fee" - even if the statement is delivered online (which obviously requires no postage).

Think about it. A building with 440 units, where half of the residents receive statements online, is getting charged 220 units worth of postage (per month) for things that have never been mailed. Go ahead and ask them about it - they will dodge your question if you make it past the hold.

This is not a business, it's a group of criminals. They don't even bother trying to hide it. I'm extremely disappointed in my apartment's management for making this happen.

Pamela M. Chula Vista, CA 5/27/2014

American Utility Management (AUM) is an absolutely reprehensible company that consistently goes out of their way to charge tenants erroneous fees which include a late fee of $9.50 which is not dependent on when they receive payment BUT when they decide to "process" your payment. They offer online payment service which would be readily convenient for most people living in the 21st century but the charge of $7.50 to "process" your online payment makes it completely inconvenient.

What is the AUM Admin Charge?

The AUM Admin Charge is a fee charged for calculating, processing and managing the property's utility billing program.--Which is a ridiculous $3.25 at my apartment complex.

I no longer have to wonder about the ethics of companies that do business with this reprehensible company after reading the reviews on Yelp and around the web. I will never move into another building that using this company as their utility management service.

K K. Edmonds, WA 6/29/2014

I agree - The Cove in Tiburon, CA uses them and I have yet to get my water, sewer bill correct. Awful.

Jake S. Chicago, IL 6/19/2014

AUM is my least favorite company, there's something about it that just feels like an absolute scam. Charging 7.50 to pay your bill online is beyond insane, and having to send it actual paperwork for direct debit is even worse. I'm actually going to be moving out of my apartment building specifically due to AUM, and I will actively avoid living in any building that is affiliated with AUM.

Kim P Los Angeles 5/9/2014

This company is the absolute worst. I agree with what everyone else has said here. The fees are ridiculous, there's absolutely no customer service, and they are a complete scam. My building was sold and the new owners use AUM and I am so disappointed because AUM has really made a mess of things at our building.

Ben S. San Francisco, CA 5/13/2014

HORRIBLE!!! Worst company of today's world. They only let you pay by check or pay a $7.50 "convenience fee" to pay online.... are you flippin kidding me??? This company is a joke. DON'T rent from someone using them!!!! I will never do it again!!! You can't even pay by phone... and I would accept something like $2.00 but serious f**k them!!!! There customer service sucks, they over charge for online payment and worst of all if you like the apartment you don't have a choice but to use them. THEY NEED TO DISAPPEAR!!!

Carla V. Santa Cruz, CA 5/2/2014

Wow, you know I've lived all over the world and sometimes businesses like these that manage to slink around here in the good ole USofA without check really freak me out. How have they not been stopped yet??? So, so very shady and so obviously out to get your money. Be careful. Sometimes you can't get around dealing with them because often times you don't find out they exist until after you sign the lease (happened to two of my neighbors), so best thing is to just stay on top of everything, and SEND CHECKS.
Please do not give these people the satisfaction of taking your $7.50 "convenience" fee when you pay online. So disgusted, hope they are shut down soon- and they should be- they must be fairly new as they have no BBB ranking.

Filip B. San Diego, CA 5/2/2014

This company charges you a convenience fee of $7.50 every time you pay online, instead of sending them a check by mail. That is just absurd. We should be discounted by paying online instead.
Seriously, the less paperwork for a company the less cost, which means more profits. For every customer who pay online the company does not have to deal with the work of opening mails and to put the checks on their records. Therefore the convenience fee is just a scam. Further, I think they charge too much, and I don't get a record of how much usage I have had during a month, which means that they can easily charge you more than they should.

When I move, I will avoid living at any apartment complex that uses AUM.

Misha V. Phoenix, AZ 3/6/2014

Not that I am adding anything new, but these guys deserve all the negative attention they can get. The $30 dollar trash fee that is already ridiculous also has AUM Admin charge of $3.88 on top of it. And if you are paying with credit card, it's $7.50 fee. There is not a single bank that charges them that high, so they are making a nice profit on that too.
To set up direct debit, requires to send PAPER form (strangely, they don't ask for carrier pigeon) and they will take 30 to 45 days to get it going. For those reading this review, Internet has been a thing for a few years now, so that's just another level of asshole ripoff. The apartment complex I am in will get a matching review just for supporting this scam of a business.


Read more: http://aumsucks.freeforums.net/thread/4/yelps-reviews-say-aum?page=1&scrollTo=25#ixzz38AU2JkF1
=================================================
Here are a few more of the BBB complaints found online at their
Chicago BBB
site. I usually refer to the BBB as the 'Better Coverup Bureau' as any dues paying firm is allowed to do anything and still keep their A+ rating.
---------------------------------------------------------------------------
by A. Schafer on Sep. 09, 2014
Sep. 09, 2014
Dear landlords - only choose this 'management company' if you hate your residents. Actually, only use AUM if you hate your residents *and* they are offering you a substantial kickback, because they will gouge the heck out of your residents and you deserve some of that.
I really hope my landlords are getting paid for my pain. If you are a resident with the misfortune of a landlord that uses AUM, offer to bake them a cake and give the money directly. AUM charges a $5.54 fee for to mail you a letter saying you owe them money, I guess. None of my other bills do this, so I'm not sure what it covers. It will also charge another 'convience fee' exorbitant $7.50 if you want to pay by credit card.
There is no easy option to pay by ACH/EFT, even though it's 2014 and literally everyone else does this. To set up direct charge, you have to mail in a letter with your info, and wait 45 days (ensuring you will encounter more bills and 'convience fees') before they will enter in the info. AUM is a company that takes advantage of residents through fees, end of story. Just because it's legal doesn't mean it's right, this is the literal definition of rent-seeking leeches on our economy.
This customer had a NEGATIVE experience with this business.
This customer WOULD NOT recommend the business to a friend, family member, neighbor or colleague.
============================================
09/22/2014 Billing / Collection Issues | Read Complaint Details
Complaint: AUM does not send out their statements in a timely manner. The statement gets to you 1-5 days after you would have had to mail the bill back. This would be fine if online bill pay was an option, but it cost 7.50. They attempt to trap customers with unnecessary fees. I was assessed a late fee last month. I called and they removed it as a one time curtsy. I will be assessed another late fee this month because it is impossible to pay the bill within their timeline.
Working backwards, the bill is due on the 1st, it takes 5-7 business days to process. The 1st is a holiday, they would have to receive my payment no later than August 21, four days for mailing I would need to send on August 16 because there is no mail on Sundays. I did not receive the bill from them until the 19th. This is a business practice meant to trap customers, the statements aren't generated until the 11th of each month and in phone calls with the company they acknowledge that they don't send them out on time. My account number is XXXXXXXXXX.
=============================================
07/16/2014 Billing / Collection Issues | Read Complaint Details
Complaint Category: Improper collection practices
Complaint: AUM charged me a late fee of $9.00 even though I received the first billing letter after my initial payment was due, thus they didn't allow me to pay on time. I never received a bill for the first payment cycle.
To avoid a second late fee, the only way to pay "on time" was to pay online using a credit or debit card, which is fantastic, but they charge an unreasonable fee of $7.50. No one in the industry or other industries charges a convenience fee of more than $2.00. This is completely unreasonable. If anything, there should be a discount for paying online as it reduces manual work for them plus any paperwork.
=============================================
04/18/2014 Billing / Collection Issues | Read Complaint Details
Complaint Category: - Credit, Billing or Collection Complaint Issue
Complaint: Company charges $5 a month to sent a bill that is always wrong. When I asked my apartment complex manager about this charge and how to remove it, I was told I needed to contact AUM directly as they had nothing to do with this. I called AUM and the associate was very unhelpful.
I requested to stop receiving these bills and to cancel and they refused, telling me breaking my lease and moving was the only way to stop this charge. My apartment complex uses separate billing online that I use and do not need or require this bill to be sent or generated by this company.
Further, I have checked my lease and have been unable to find any agreement to this fee by this third party company as they claimed. They seem to be passing the issue off on others instead of doing the right thing and canceling my account or at least stop sending me these pointless incorrect bills that just get thrown away because they are wrong half the time. This company practices some very shady business and needs their BBB Accredited title remove immediately. Shame on this company.
- - - - - - - - - - - - - - - -
Initial Consumer Rebuttal
(The consumer indicated he/she DID NOT accept the response from the business.)
This did not address the issue at all. Seems to be a standard pre-written response that you just sent to everyone. Your bills are often for the incorrect amount, resulting in me having to pay my apartment complex twice every month. Main issue is you are charging $5 a month to provide incorrect information. If you must charge me at least provide correct and accurate bills. If you can not do this I should not be required to pay.
============================================
03/18/2014 Billing / Collection Issues | Read Complaint Details
Complaint Category: Failure to substantiate charges
Complaint: On 1/24/2014 I received my water/sewer bill from AUM. After opening the bill on 1/26/14, I realized the bill was double the amount than normal. I have lived in this same apartment for 3 years and my water/sewer bill has never been greater than $50.
However, I realized the increase is due to a $56 charge for "Sewer." This amount is almost 3x as much as the charge for our water, which was only $16. After speaking to The Racquet Club, they indicated they had not been aware of an increase in rate/charge and AUM must notify them of an increase, which they had not done.
After speaking with AUM, we were simply told it is the correct amount after installing new meters and a new system. However, none of this was notified to us that our bills would be more than double what we average paying per month. They also failed to substantiate how a flat fee for sewer could be three times the amount for water. It is improper practice to not only charge three times the amount for a sewer fee as you do water, as well as fail to notify consumers and the property of the increase.
Acct number : XXXXXXXXXX
Spoke with a ******** on the phone who failed to escalate my concerns to a manager and verify the reason for the drastic increase in price for a sewer fee.
=============================================
02/21/2014 Billing / Collection Issues | Read Complaint Details
Complaint Category: Improper collection practices
Complaint: Company charges a $7.50 "convenience fee" to make your payment on time, doesn't offer any reasonable way to get the payment to them on time.
they charge over 30% of the bill itself to make a payment on time. This is unethical and management will not contact the consumer or speak with them in any way, even if the bill is sent out late which it often is.
=============================================
- See more at:
http://www.bbb.org/chicago/business-reviews/billing-service/american-utility-management-in-oak-brook-il-28003768/complaints#sthash.CsMKEQAy.dpuf